Guide to Using Gift World
Available to Download on iOS & Android
First on this Gift World guide page, let's talk the Gift Shop page! This is your one-stop shop to see gift categories and send them to whoever you want.
We're constantly adding new gift options and vendors, major updates on the way!
Let's go through a step-by-step guide on how to send each of the gift options.
Choose the country of the recipient


On the next page, choose which gift card you wish to send


Choose/Enter the gift card value


Choose recipient from contacts (You will need to add their email address if it is not saved already)


If the recipient isn't a contact, simply enter their name and email


Proceed to check out
& choose your payment method


Add a note to your present, they'll receive it with the gift card email


Review everything and Pay!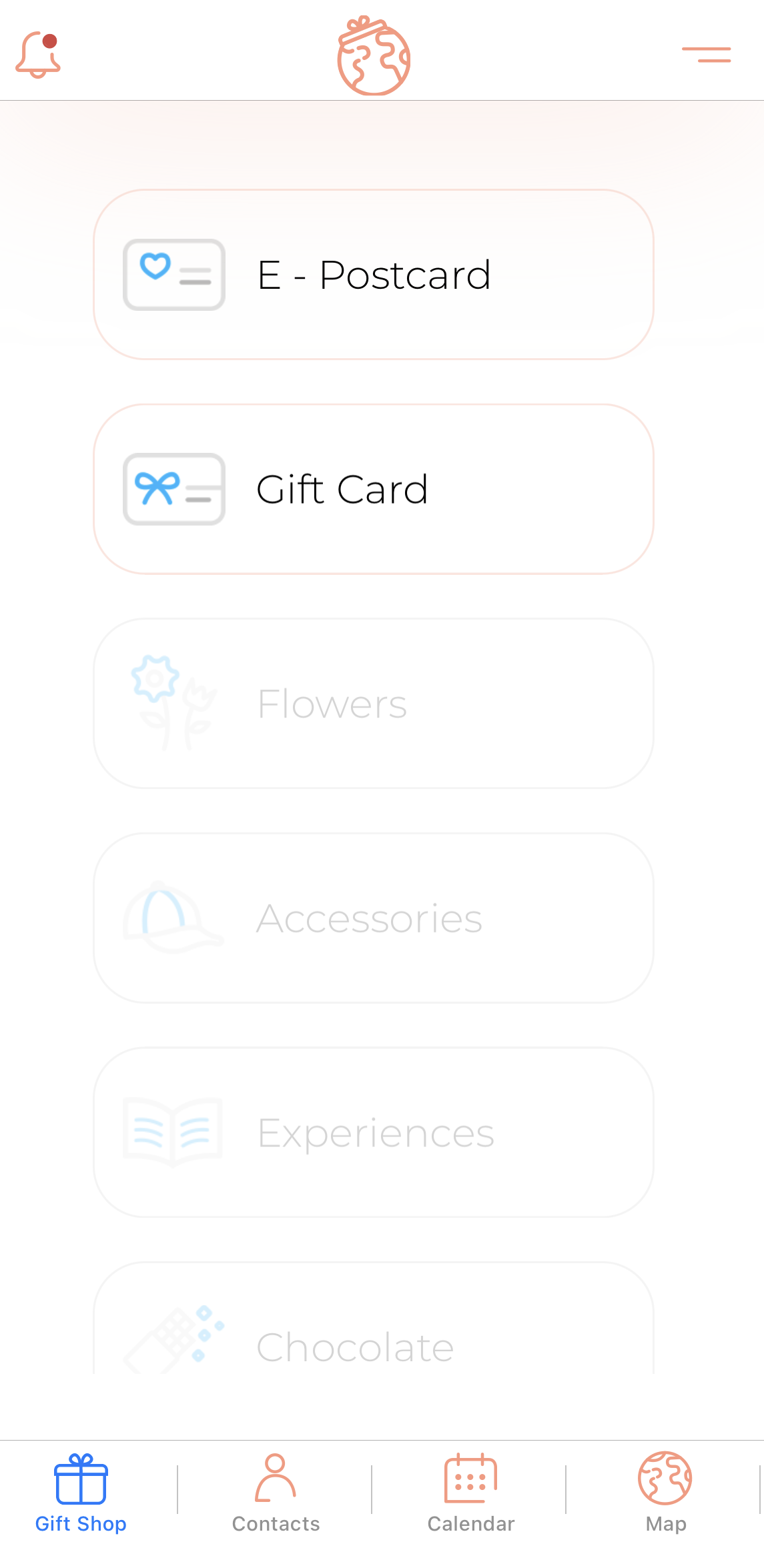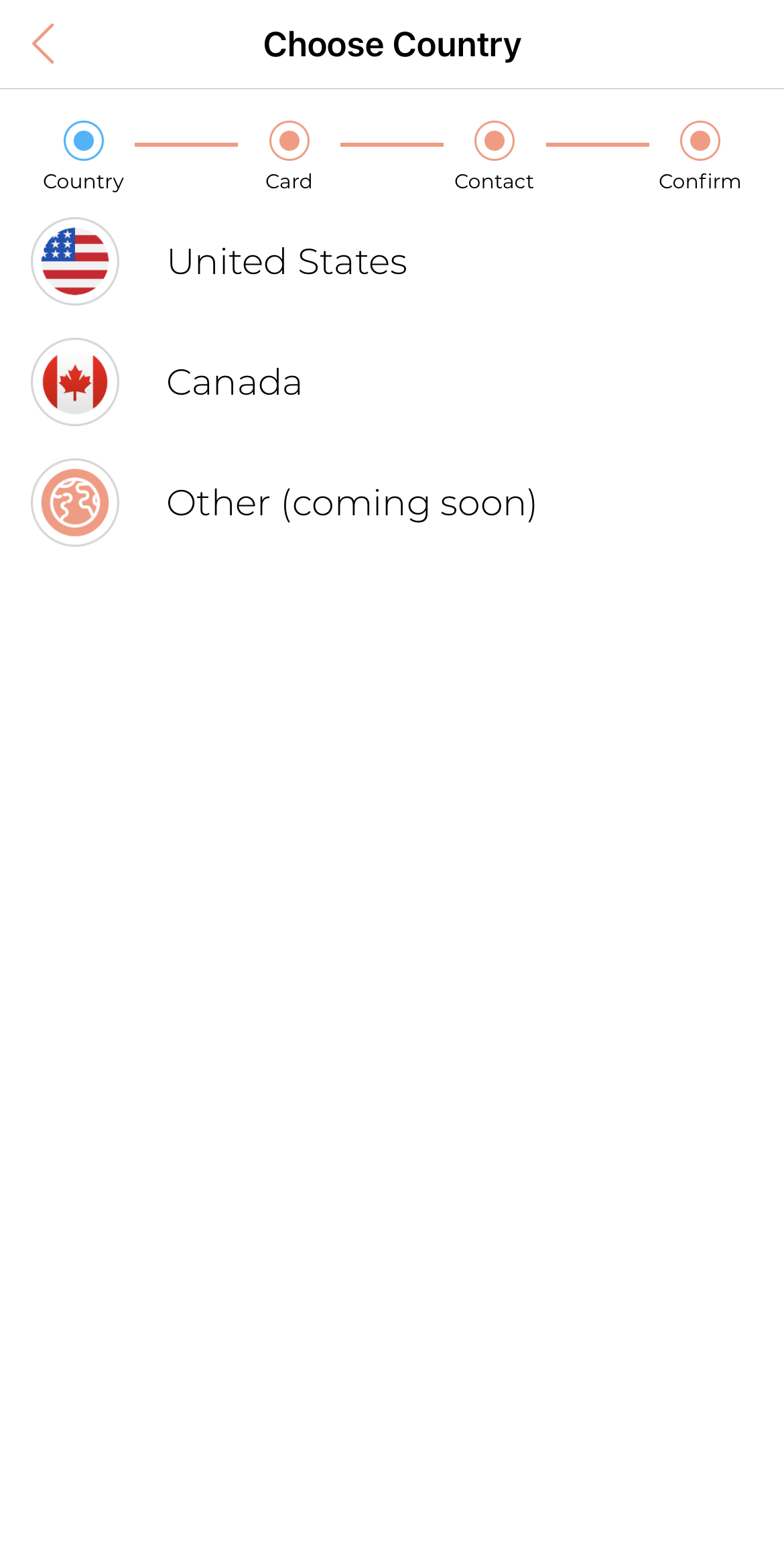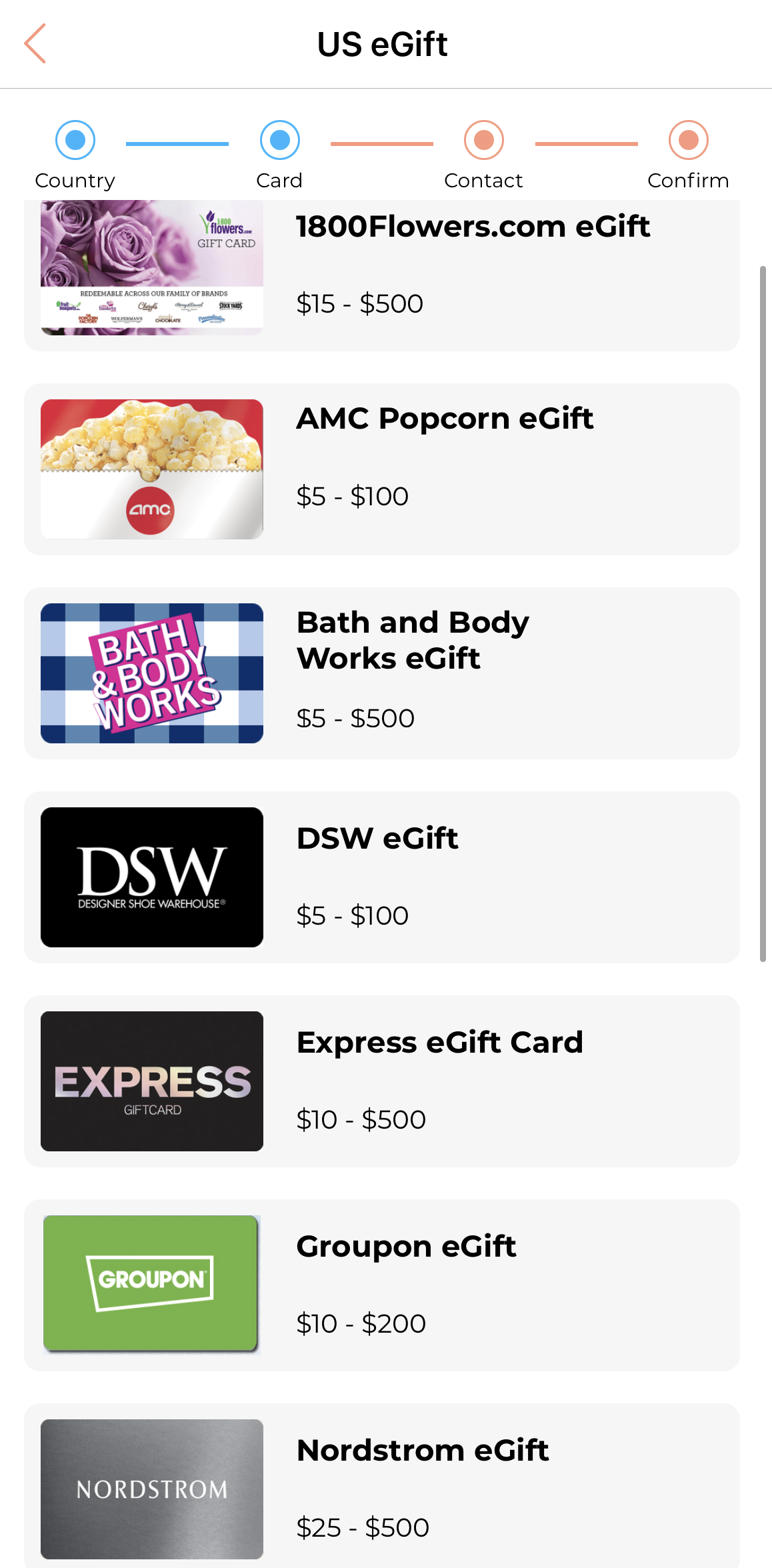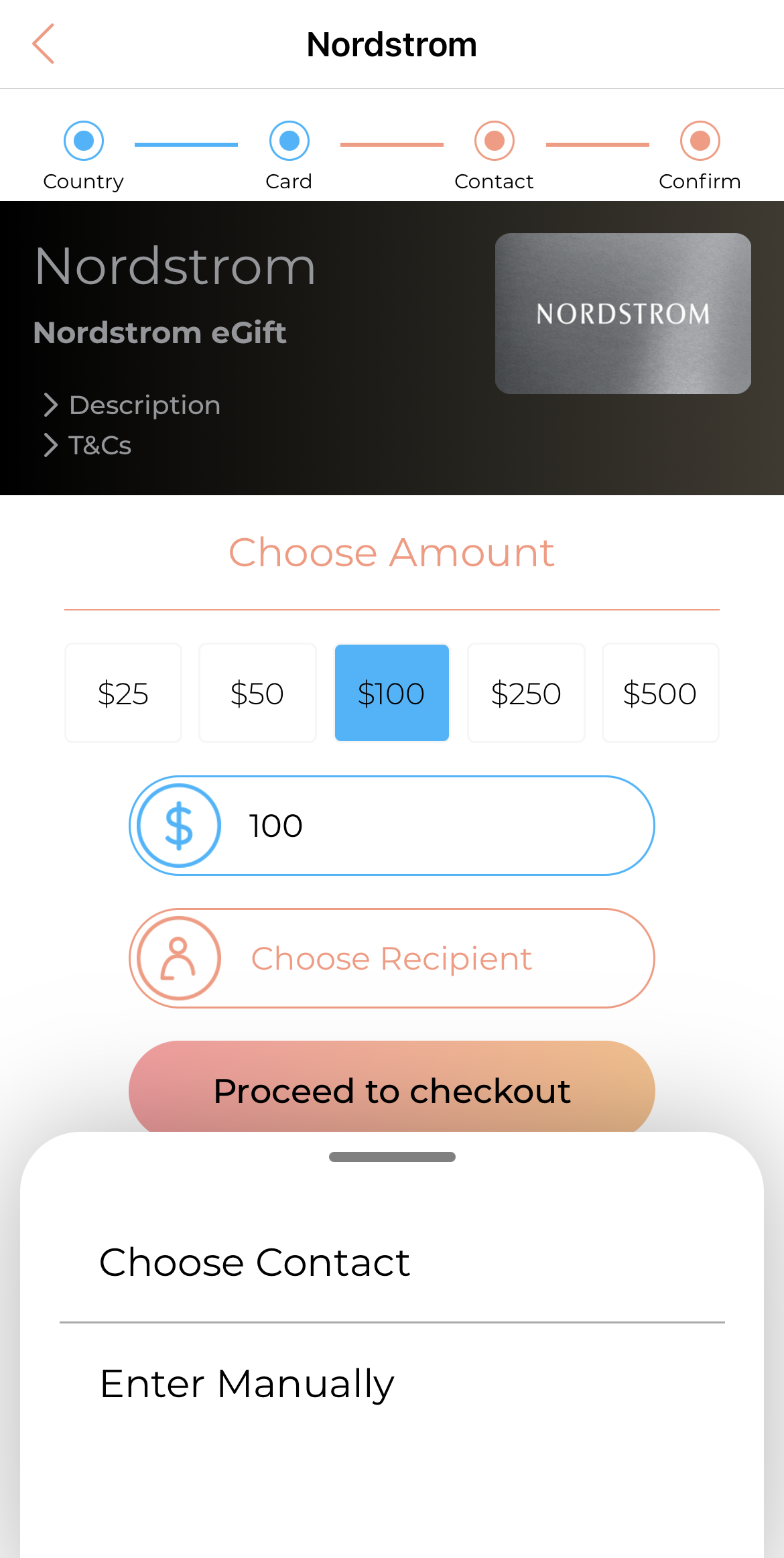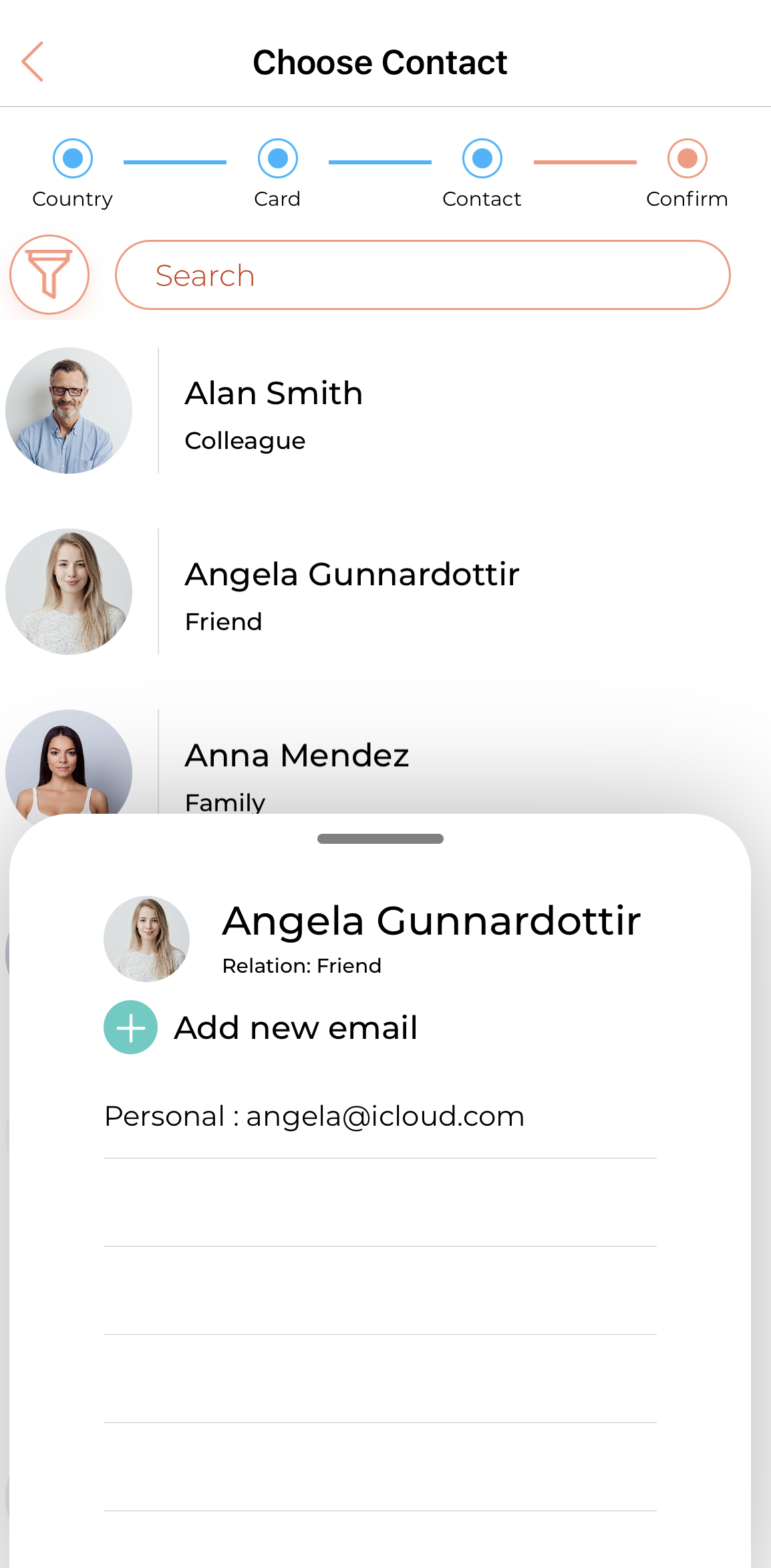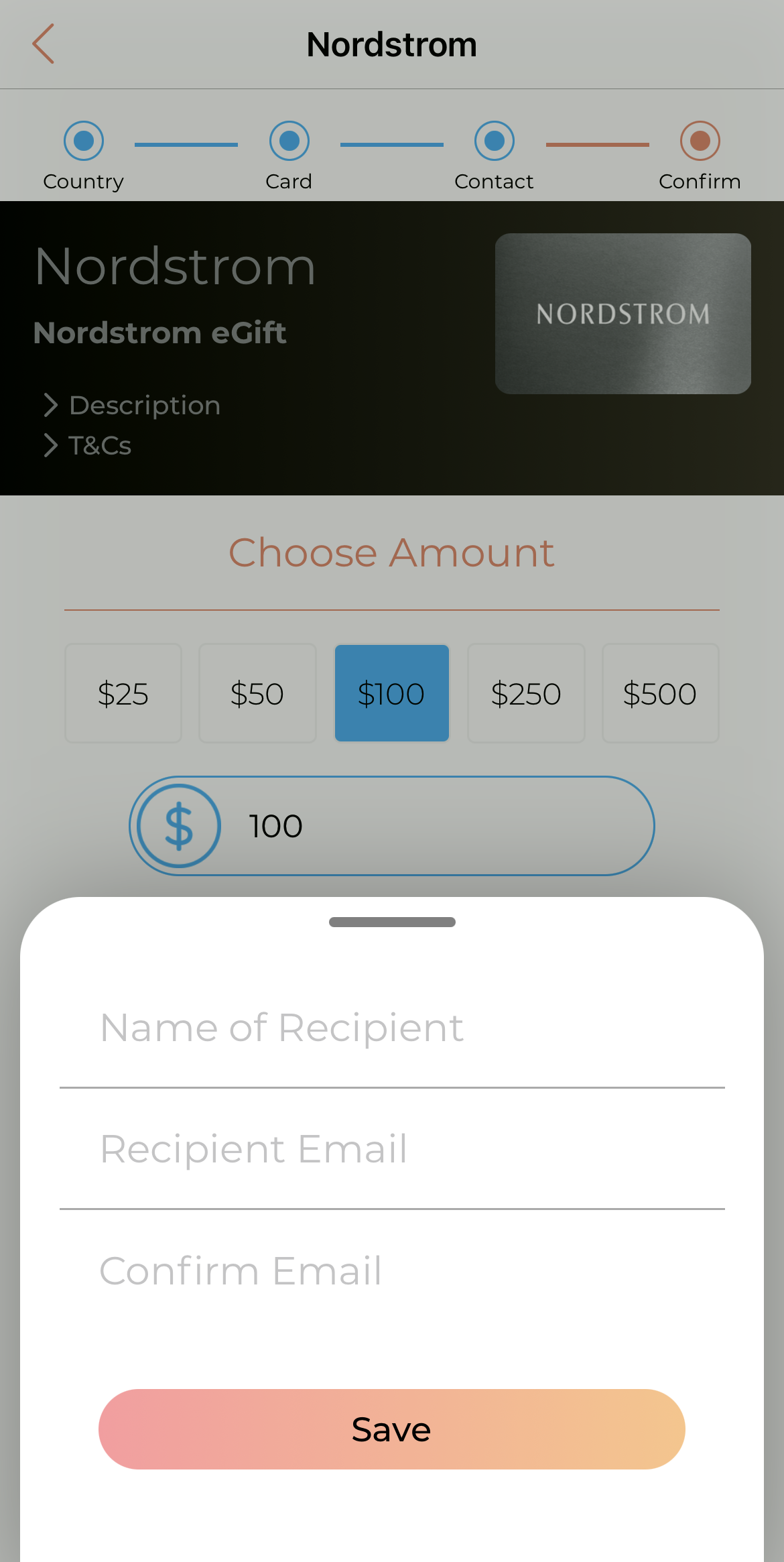 Browse your own picture or choose from pre-determined themes


Choose a frame


Write the headline and the body of your message; edit the font, colour and size as you wish


Click on "Next Step" and choose how you want the card to deliver to the recipient


If you want to send via email/text message, choose from your contact list; for Whatsapp/Telegram, simply click on the icon and directly send the card to the intended conversations


Review your postcard in the confirm page, and click "Confirm"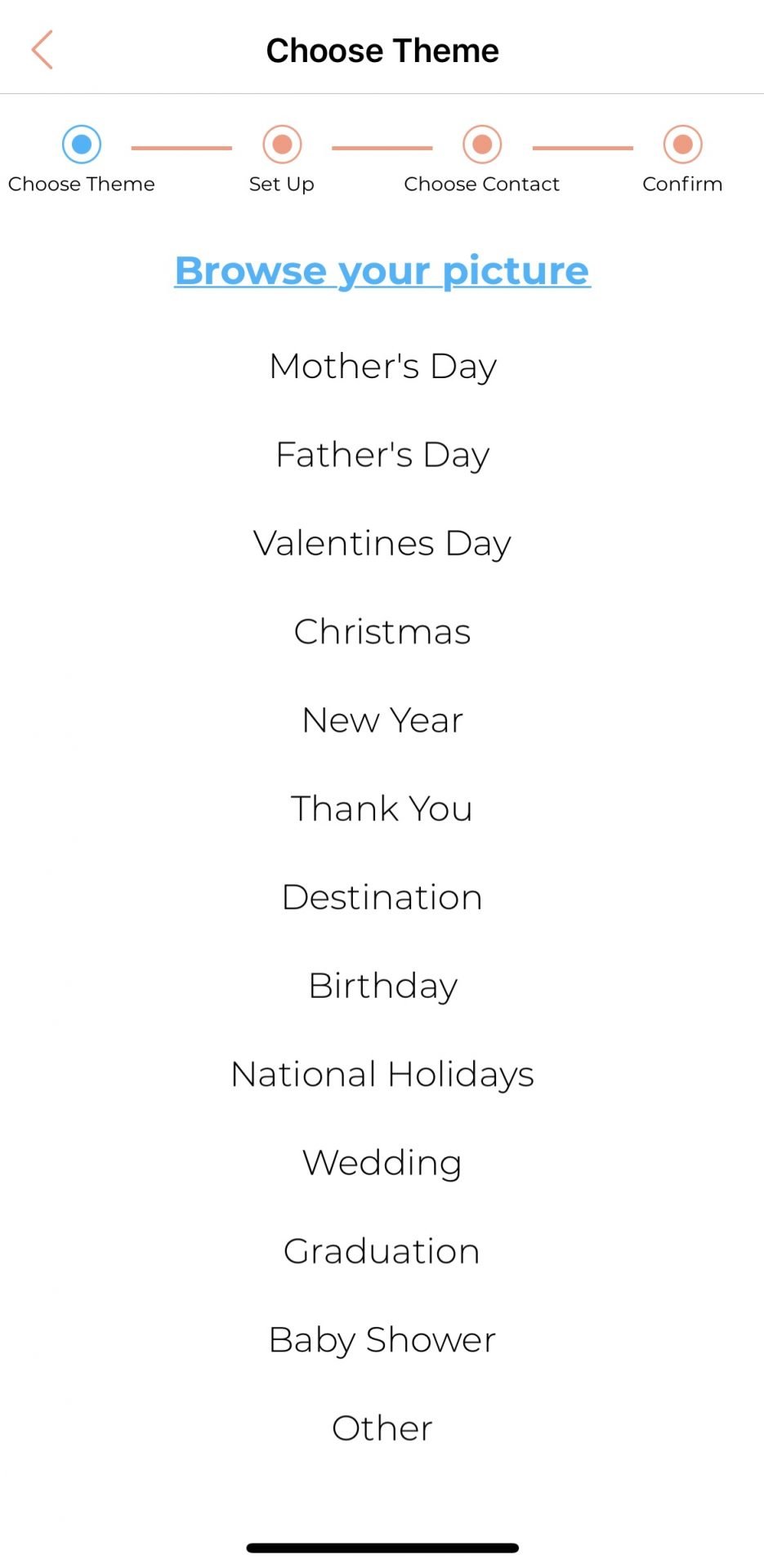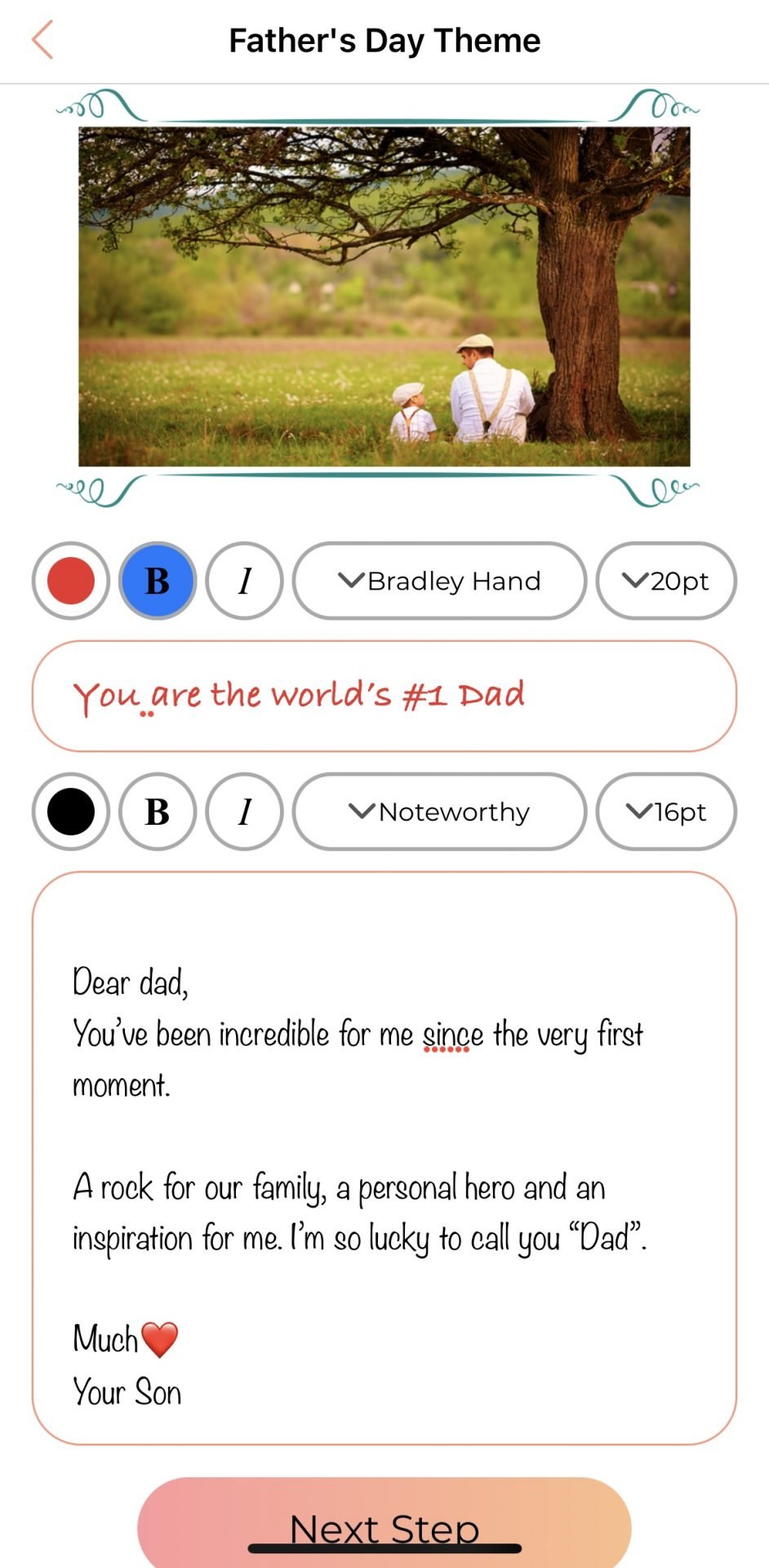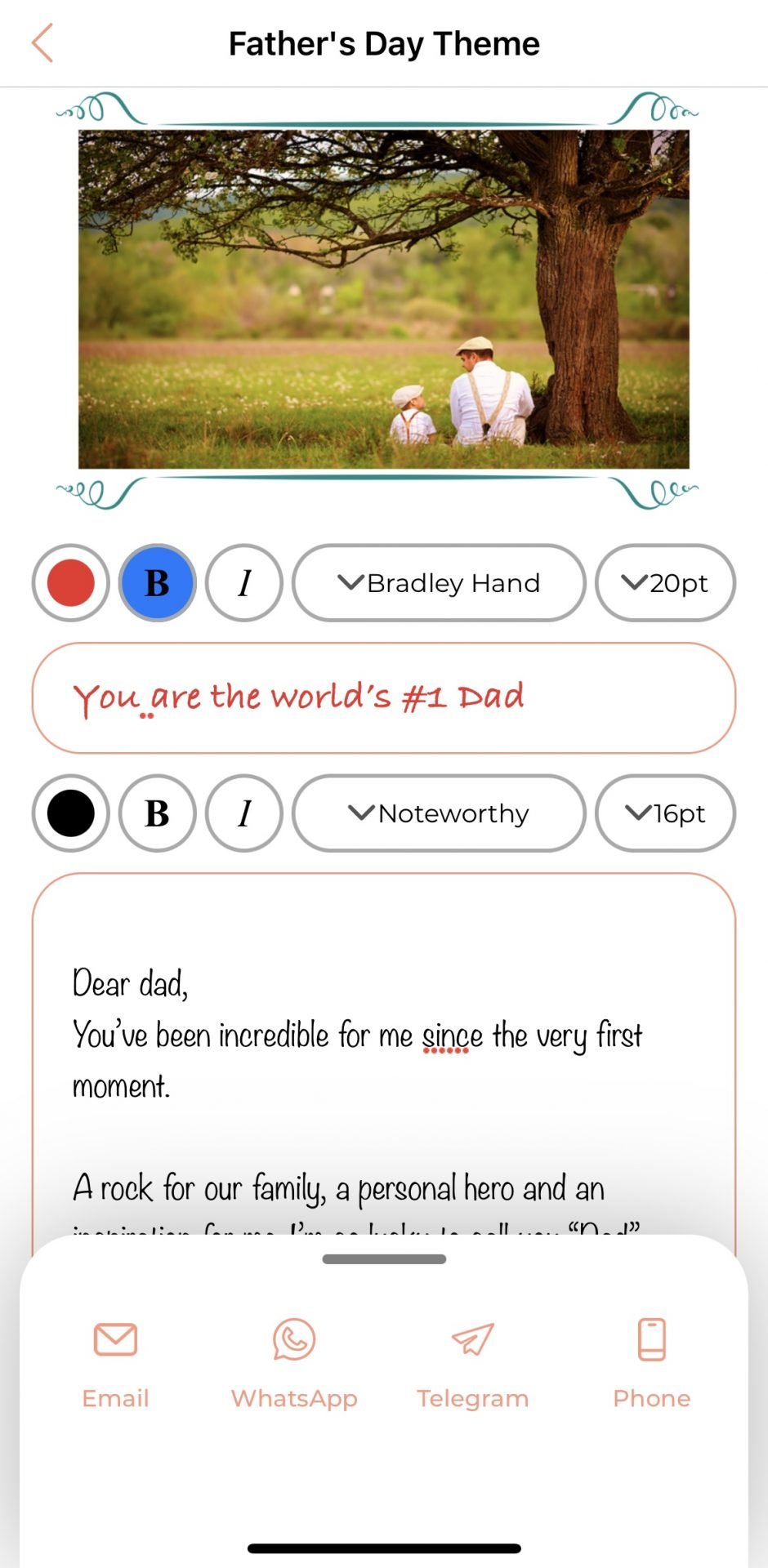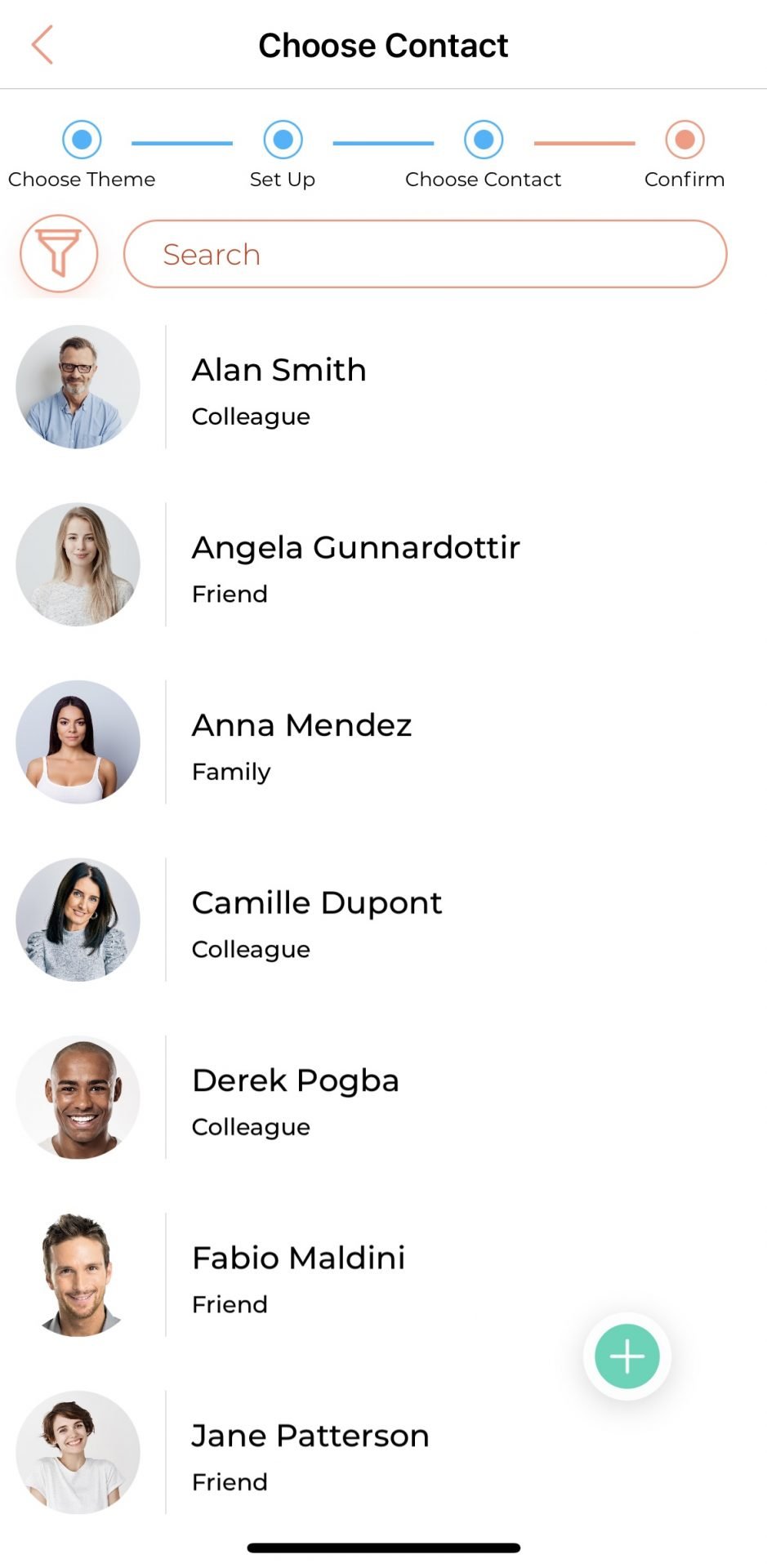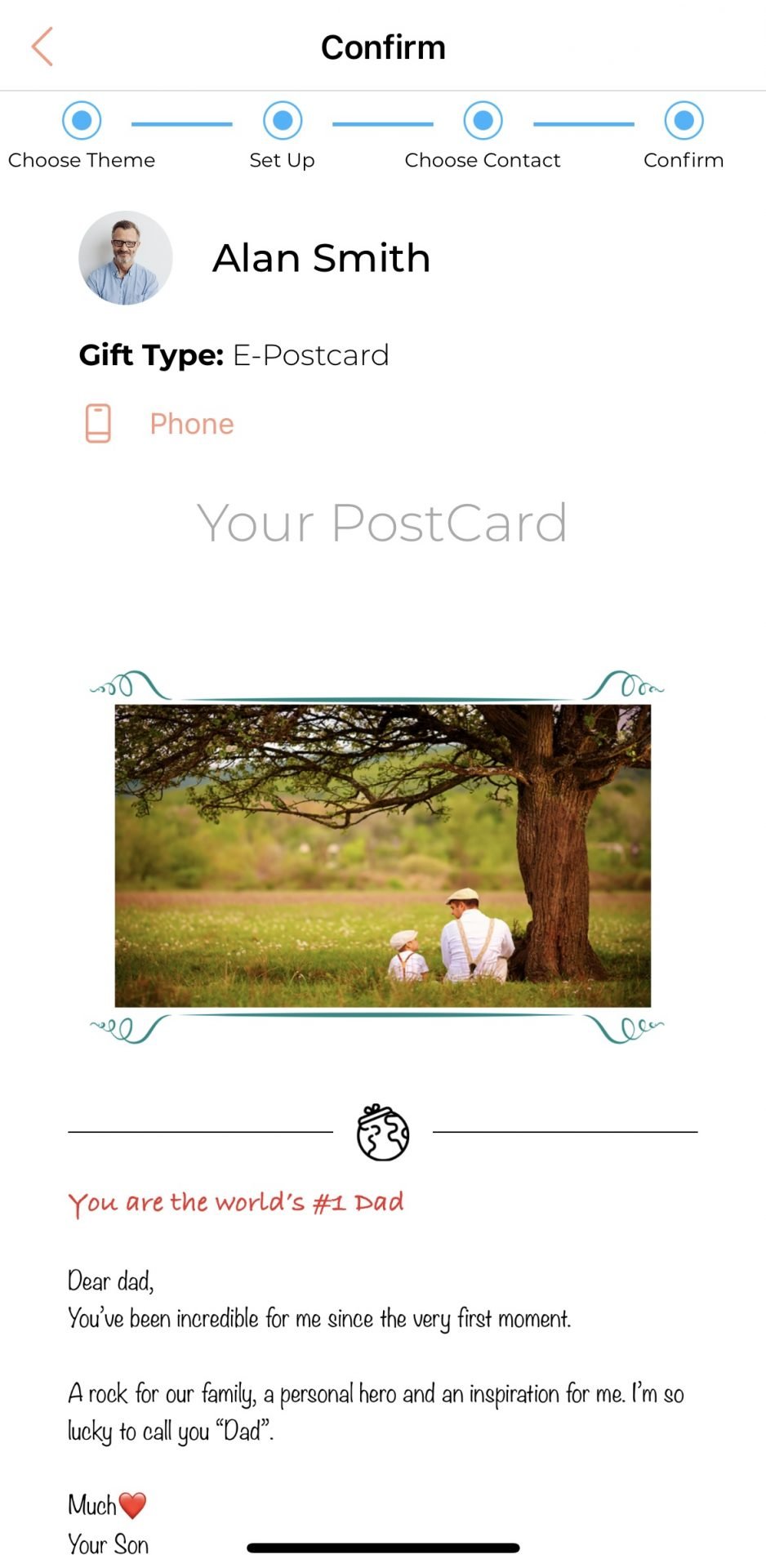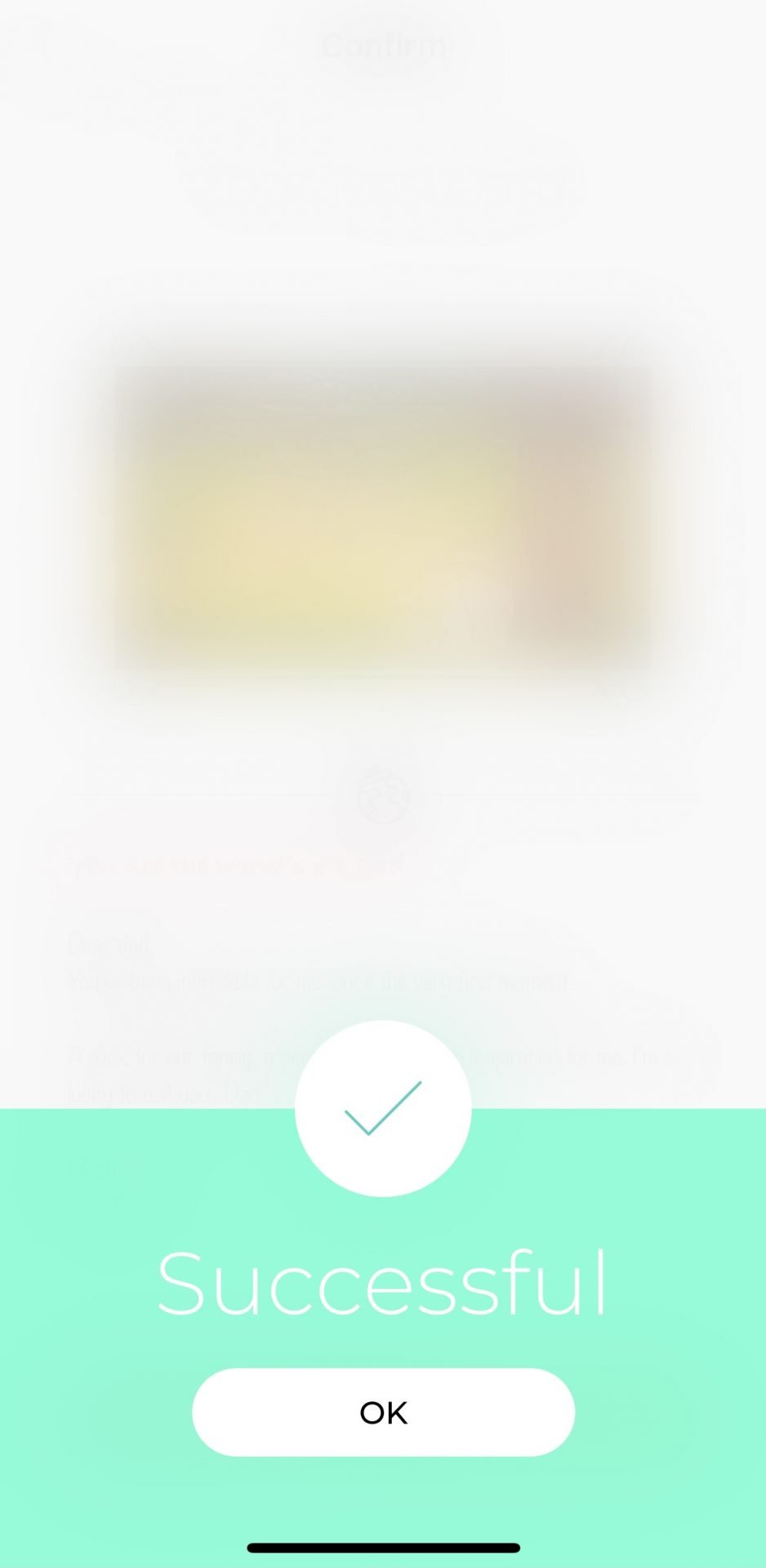 This is where you add the people who you want to one day send gifts to
They can be your family, friends, colleagues, romantic interests, or just about anyone
The information you store here will help you send gifts more easily as the email addresses, phone numbers and addresses will be pre-filled
When you add an address for a contact, it'll show on the "Map" tab with their photo or initials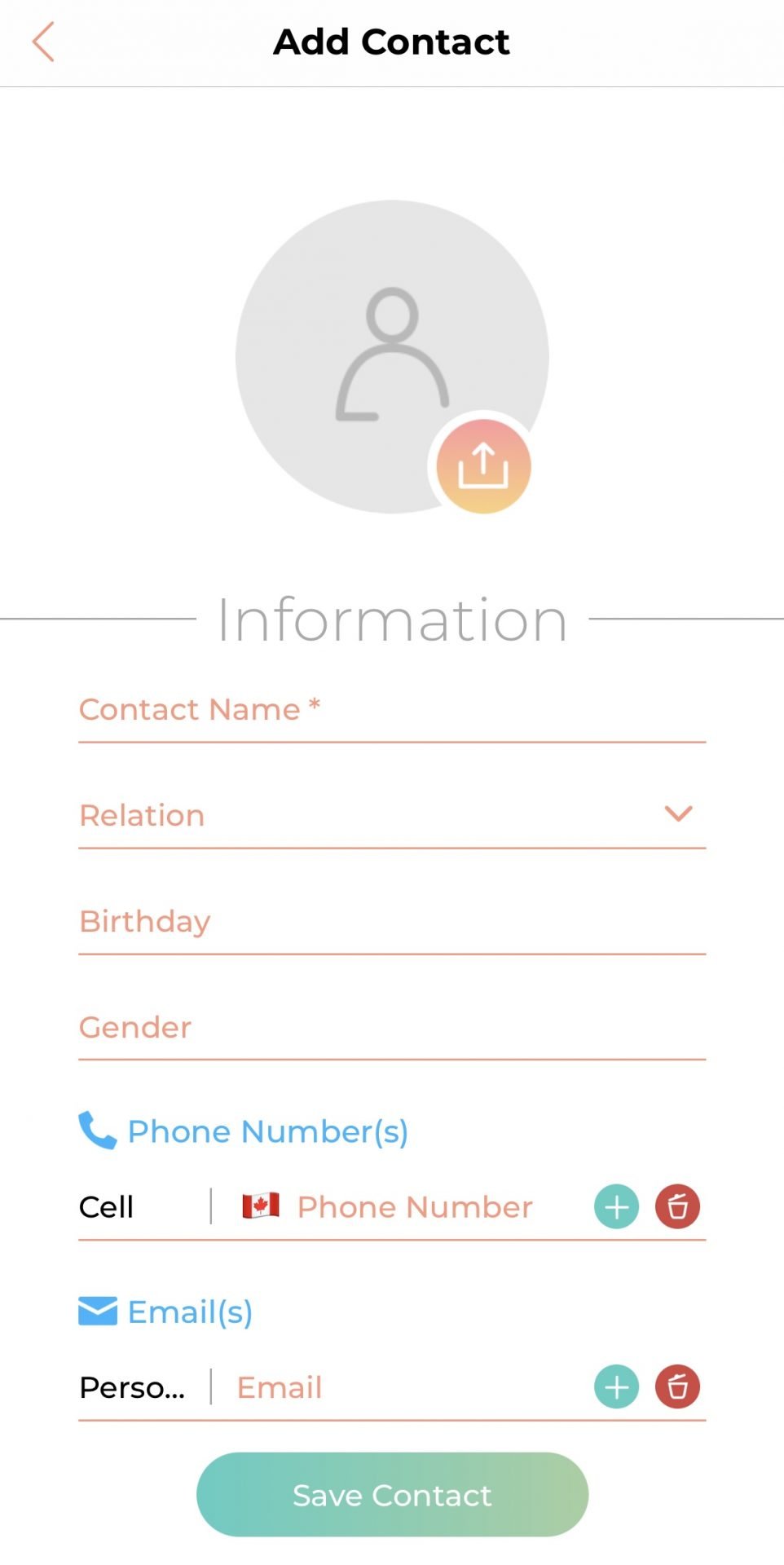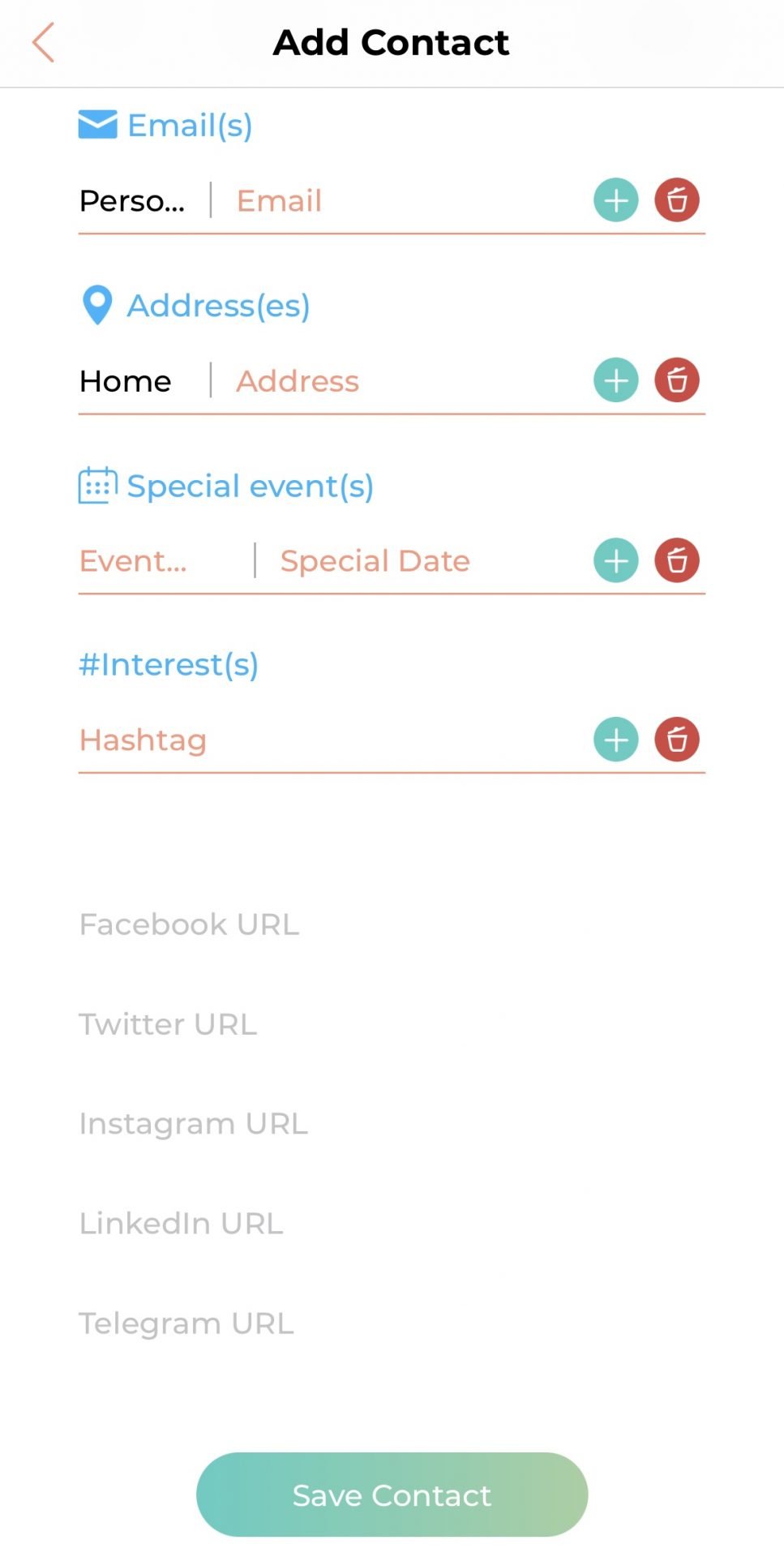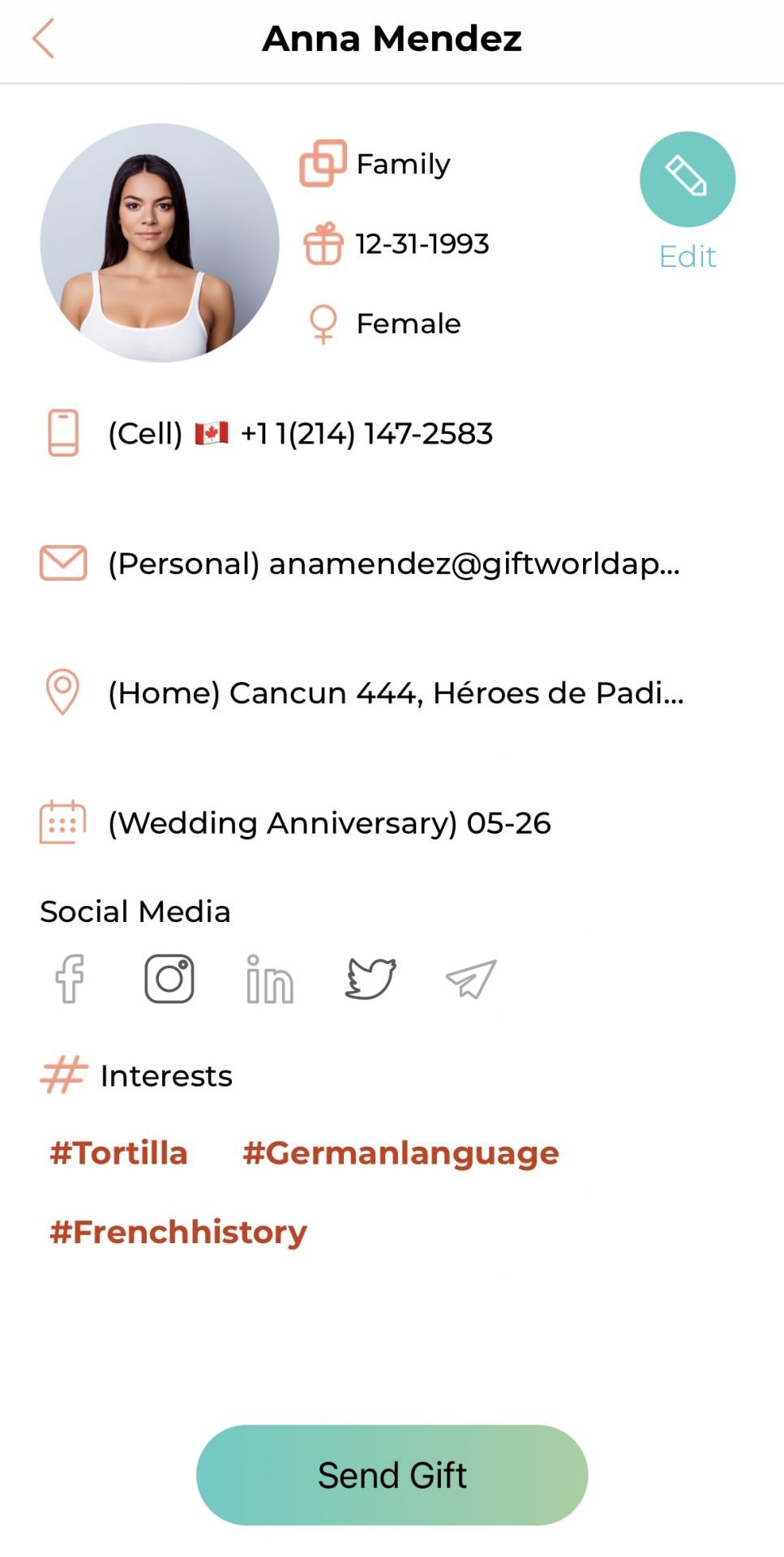 Add new contact or import from your phone, by clicking the green "+" sign


Fill in as much info as you'd like, including:

their relation to you
photo
birthday
gender
mobile (s)
email (s)
address (es)
special dates – including anniversaries, child birthdays, etc
social media links (Facebook, Twitter, Instagram, LinkedIn & Telegram) 
up to 5 interests, using Hashtags
This is where you can see the upcoming birthdays, anniversaries, and other special dates
You get a monthly snapshot of the occasions for which you can send gifts and make your loved ones smile
Every time you add a birthday or special date to one of your contacts, it will show up in the calendar


You will be able to see the upcoming events for a month in advance and on specific days by clicking on them


In the left-hand corner, you can see click on the bell icon to see your reminders


The reminders show all upcoming events for the next seven days as well as old events by up to 3 days, so you can always send a belated message or gift if you missed a birthday or special day
This is where you can map out your friends all around the world
All the addresses you've entered for your contacts (home, work, etc) show up on the map.
Zoom in to see where your contacts are in a given city or area


The map shows all the addresses you've entered for your contacts including home/work/etc


Get a snapshot of your world and the people you know on the globe
Pre-select contacts for gifting, using the map; simply click on your contacts' photo/initials and then choose "Send Gift", you'll be directed to the Gift Shop